Indian Music Lessons (IML) has an exclusive window for India-residents. IML is running this window to primarily serve the students residing in India online. Now the students will receive lessons in sitar, sarod, vocal music, flute, guitar, and violin through exclusively developed music pedagogy with proven results. So, students interested in different specializations are welcome.
For further inquiries, please tap the call button to connect.
Students seeking on-site lessons may visit the Sanjoy Bandopadhyay School of Music [SBSM]. The details are also available directly on Google Maps.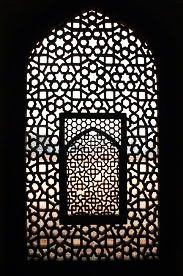 IML is preparing musicians for concert challenges and creating new musicians. YOU are a MUSICIAN; discover it!
IML welcomes Indian resident students, those who (1) know the basic techniques of sitar, sarod, Guitar, Violin, and Bamboo Flute playing, and (2) advanced students of any instrument who wish to pursue North Indian Classical Music. Your teacher for instrumental music lessons will be Pandit Sanjoy Bandopadhyay, the renowned sitar maestro and phenomenal Guru.
In addition, IML is also accepting beginners and intermediate students in Vocal music. Rakhi Banerjee is the mentor for vocal music.
The lesson duration will be as required and around 30 mins. IML recommends the students once a week session for the best results.
PSB = Pandit Sanjoy Bandopadhyay
OT = Other Teachers
| | | | |
| --- | --- | --- | --- |
| Teacher | Classes per week | Fees per class | Monthly fees |
| PSB | Every week | 1000 | 4000 |
| PSB | Alternate week | 1250 | 2500 |
| | | | |
| OT | Every week | 700 | 2800 |
| OT | Alternate week | 850 | 1700 |
Note: The dispatched fees should get reflected at the receiver end at least two days ahead of the start date of the sessions. All are requested to browse through the site and understand how IML works. Then, please fill out the form below to express your interest. The IML office will let you know the bank details where you can transfer the fees. Please give us 3-4 days to complete the process, namely session scheduling, exchanging Skype/FaceTime details, etc.
Please complete the form below to express your interest in joining IML.