Rakhi Banerjee is a natural artist, who sings, propelled by her yearning for the art. She is proficient in vocal genres like khyal, thumri, chaiti, Hori, ghazal, nazrulgeeti, Bangla adhunik, and Bengals Folk songs. The students recorded excellent progress in learning under Rakhijee's methodical guidance.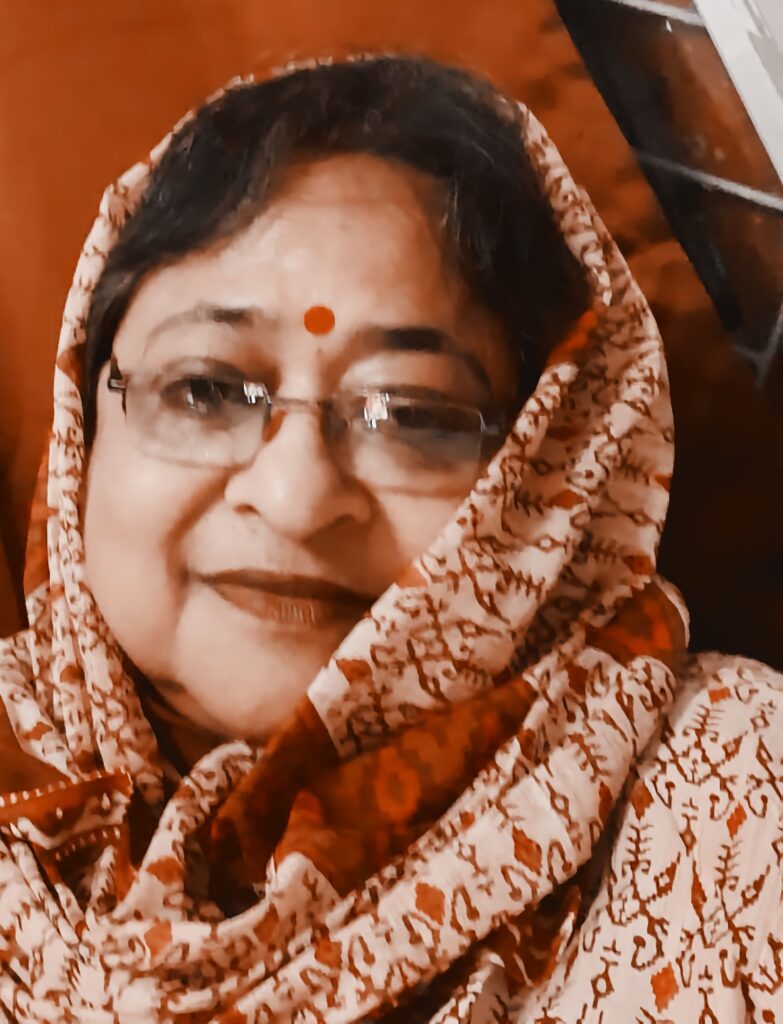 The students recorded excellent progress under Rakhijee's methodical guidance.
Ms. Rakhi was proud to be trained by music stalwarts like Sukhendu Goswami (Khyal), Abhay Narayan Mallick (Dhrupad), Govardhan Mishra (Thumri, Tappa), Vasant E. Timothy [Ghazal), Purabi Dutta (Nazrulgeeti), Purnima Chaudhury (Thumri, Chaiti, Hori, Jhula), and Dinen Chaudhury (Bengali Folk songs).
She received her master's degree in music in 1986 from Khairagarh University. The Department of Culture, Ministry of Human Resources Development, Government of India awarded her Senior Fellowship for her research project on Hindustani Neo-Classical Vocal Styles. She taught Hindustani raga Music at the IKS University, Khairagarh, as a Guest Faculty. The Department of Music, University of Hyderabad, invited her to do seminars on Neo-Classical Music in 2021. Ms. Rakhi is an approved musician of All India Radio. She has been actively involved in music teaching online and traditional on-site modes for over two decades.
Testimonials
Rupkotha Suvankari wrote:
— Sometimes, I constantly fail to master certain areas of a song, and I get frustrated. But, with Mamani's motherly care [Ms. Rakhi Banerjee], I succeed. Mamani puts in her patient efforts and finally fixes the issues. After I mastered I get astonished at how I could overcome the difficulties so nicely! —
[Translated from Bengali]
Alima Khatun wrote
Rakhi Banerjee Ma'am is a great music teacher. She carefully taught me songs patiently. I am now singing much better.
Rina Gupta wrote:
— This was the first time I saw such brilliant music teaching when I saw her (Ms. Rakhi Banerjee) teaching vocal music. She very carefully, patiently, and affectionately teaches us. Her methodical efforts made my musical progress much better and quicker than before. —
[Translated from Bengali]