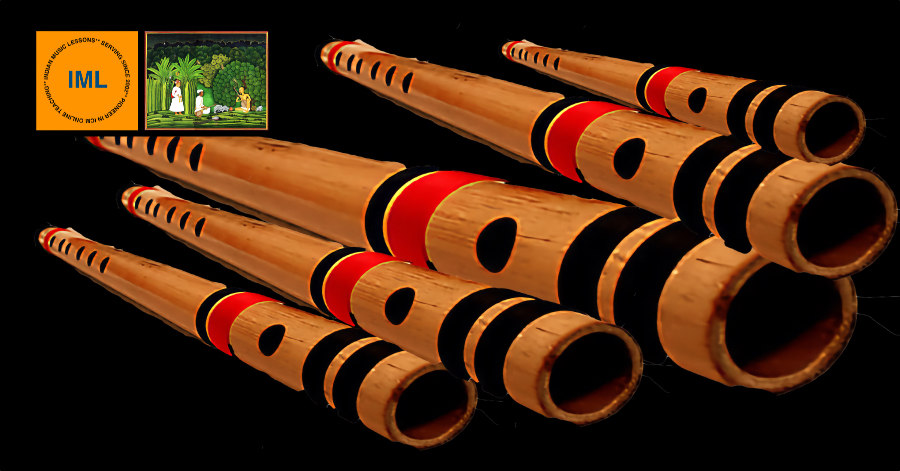 Our teacher for online flute lessons is Sanjoy Bandopadhyay.
He welcomes intermediate, advanced, and very advanced students
Flute students of Pt. Sanjoy Sandopadhyay
Sanjoy's flute students include his rigorously trained student, Panchajanya Dey.
Panchajanya is a notable young flutist from India.
A considerable part of his music training was through Indian Music Lessons online sessions.
Panchajanya plays classical music concerts, as well as popular music concerts. He has also been involved with music productions.
About Online Flute Lessons
See, hear, and talk with a teacher in real-time Internet lessons. Meet face to face, ask questions, watch your teacher demonstrate and explain, and then get personal help learning – just like in a traditional private music lesson. The only difference is that it all happens directly on your computer
In general, to have an online lesson, the student must have a PC, Mac, or tablet, with an Internet connection. Lessons are conducted via Skype or FaceTime, so a webcam is required.
Our students say the camera works better than in-person demonstrations. Further, because your instructor can control what he wants you to see, with greater focus, the online, real time video is often easier to watch than an in-person session.
Altogether, online lessons work exceptionally well.
Certainly, there are no trade-offs in terms of educational quality or personal human interaction. So, video conferenced lessons are just as personal, just as lively, and just as effective as being there in person. Also, online lessons offer many benefits. Firstly, students save time. There is no need to travel to the lesson. Secondly, students save money. There is no need to pay for transportation expenses.
Save Time and Money – Get a Better Learning Experience!
About Sanjoy Bandopadhyay
Following his initial training from his father, Shri Peeyush Prasanna, Sanjoy received training under the guidance of Pt. Radhika Mohan Maitra and Pt. Bimalendu Mukherjee. Additionally, he had training from Pt. Manas Chakravarty, Pt. Ajay Sinha Roy and Dr M.R. Gautam.
Further, Sanjoy had the opportunity to receive brief guidance from the famous Pt. Gajananrao Joshi.
His rating is a Top Grade artist on All India Radio. Additionally, he has several CDs to his credit. Raga Chandni Kalyan
Sanjoy served at the Rabindra Bharati University, Kolkata as the Chair Professor of Instrumental Music. He was also the Chair of the Department. Additionally, he served as the chief coordinator of a research project titled "Indian Classical Music Mapping of Kolkata".
Altogether, Sanjoy's training and teaching experience make him an excellent online sitar teacher!