Lessons fees for students residing outside India.
Fees for High Quality, Teacher to Student, Online Music Lessons
Above all, Indian Music Lessons focuses on high-quality teaching. Additionally, we focus on how the students can quickly achieve good results. The IML lessons fees structure has three payment options. A 20% discount is available for students opting for full payment for ten sessions. The fees structure is explained below, in detail
Duration and frequency
The students may opt for either 1-hour sessions or 30-minute sessions and the sessions will be once a week.
Lessons Fees for lessons with Pandit Sanjoy Bandopadhyay in sitar, sarod, flute, violin, and other instruments are as below:
1 hour session: USD 65 per session
30-minute session: USD 45.
For Vocal lessons:
1-hour sessions: USD 45 per lesson
30- minute sessions: USD 32 per lesson
Discount details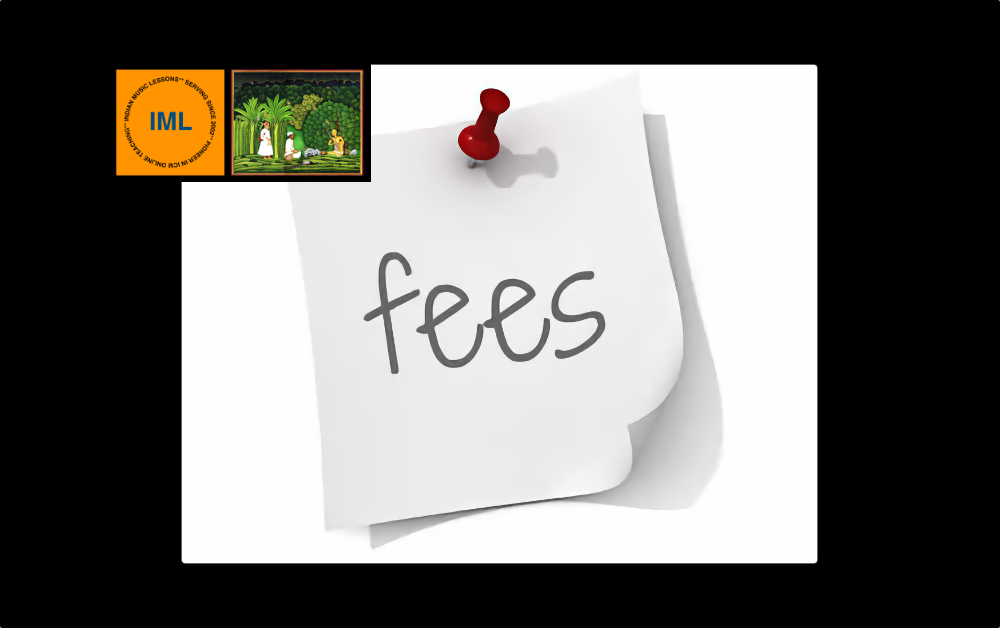 The lessons fees payment options are:
Firstly, students paying for 10 sessions with a single payment, will receive a 20% discount.
Secondly, a student paying for 10 sessions with two payments, will receive a 10% discount.
Lastly, a student may make three payments for 10 sessions (no discount).
The pay calendar:

Important Note:
We will send our bank details to the student, once they show interest in registering.
The students will pay for any money transfer charges.
Discontinuing lessons
If a student needs to stop lessons, we offer a sixty-day postponement period. Following that period, the student will forfeit their sessions.
Lessons fees payments made to Indian Music Lessons are not refundable.
Note: indianmusiclessons.com does not provide lessons to students in India's neighbouring countries.