हिंदी में देखें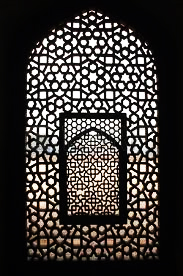 Learn Indian Classical Music Online: Hearty Welcome to India Resident Students!
Indian residents will receive special facilities for pursuing as an IML student. Indian Music Lessons [IML] has opened a new window for the Indian residents. Since 2002, the pioneer in Online Indian Music Teaching, the IML only offered its services to the students who were away from India. It teaches Indian Classical Music, i.e., sitar, sarod, tabla, vocal music [khyal, thumri] and flute online for more than one and a half-decade. We have been receiving queries from many corners of India showing interest in IML. This guided us to consider how we can open this new window. Finally, this is open to serve the students residing in India.
Indian Music lessons.com is preparing musicians for concert challenges and creating new musicians. YOU are a MUSICIAN; discover it!
All students welcome – Beginners to Advanced
IML warmly welcomes Indian resident students those (1) know the basic techniques of sitar or sarod, and (2) advanced student of any instrument. Your teacher will be Pandit Sanjoy Bandopadhyay, the renowned sitar maestro. IML is also accepting beginners and intermediate Vocal, Flute and Tabla students. The vocal, flute and tabla students will receive lessons from the IML teachers.
The lesson duration will be as required and around 30 mins. IML recommends the students once a week session for best results.
The students may NOT miss any session without prior intimation, otherwise, those sessions may be counted as a completed session. In case of a sudden drop in the Internet and other unseen problems, the students or the teacher, whoever will be affected, will communicate with the other end on the phone. The session would be considered as dropped or completed as mutually agreed.
Fees details
Fees Structure from September 16, 2021
| | | | |
| --- | --- | --- | --- |
| Teacher | Number of classes | Fees per class | Monthly fees  |
| Pt. Sanjoy Bandopadhyay | Once a week | 1000 | 4000 |
| Pt. Sanjoy Bandopadhyay | Alternative week classes | 1250 | 2500 |
| Pt. Sanjoy Bandopadhyay | Once a month | 1500 | 1500 |
| | | | |
| Other teachers | Once a week | 700 | 2800 |
| Other teachers | Alternative week classes | 850 | 1700 |
| Other teachers | Once a month | 1000 | 1000 |
Note: The dispatched fees should get reflected at receiver end at least two days ahead of the start-date of the sessions.All are requested to browse through the site and understand how IML works. Please complete the form below to express your interest. The IML office will let you know the bank details where you can transfer the fees. Please give us 3-4 days to complete the whole process, namely session scheduling, exchanging skype/FaceTime details and so on.
Please complete and send the form below to express your interest in IML.